Quickly shipping wine to Massachusetts adds to the convenience of ordering wine online for Boston wine drinkers. Before you go and purchase anything on the web, food and wine enthusiast Stephen John has some tips you may want to consider: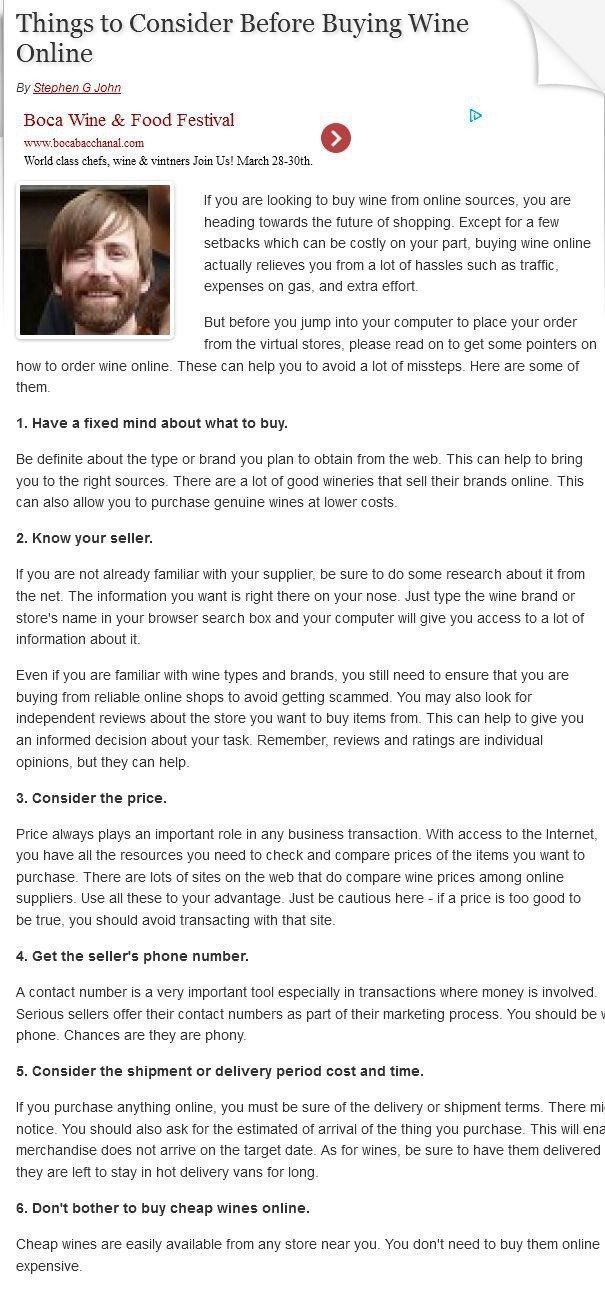 1) Know what you want to buy; pick the brand and type of wine you want. Scout for good wine stores like Colonial Spirits Delivers that offer the wine you like.
2) Now that you picked your wine, know your supplier. Do some research and make sure you buy from a reliable wine store. Check their reviews and ratings online.
3) Check and compare the prices of the wine. Get at least a couple of quotes from other stores. Be wary when the price is too good to be true because it may not be worth buying from that store.
4) Get the store's contact details. A serious supplier always gives their phone number because it is part of their marketing process. If the seller is not reachable by phone, then it may be time to grow skeptical.
5) Read delivery and shipment terms carefully. Check the terms and conditions when it comes to delivery time and costs. Ask what the store will do if the wine doesn't arrive on time. Wine that stays too long inside hot delivery vans can affect its taste and, even worse, spoil a good chardonnay.
These are just some of the most basic but important things to think about when it comes to wine delivery. Many wine dealers today can quickly ship wine to Massachusetts, normally within days. Colonial Spirits Delivers offers next day delivery to all of Eastern Massachusetts!
(Article information from "Things to Consider Before Buying Wine Online," Ezine Articles)