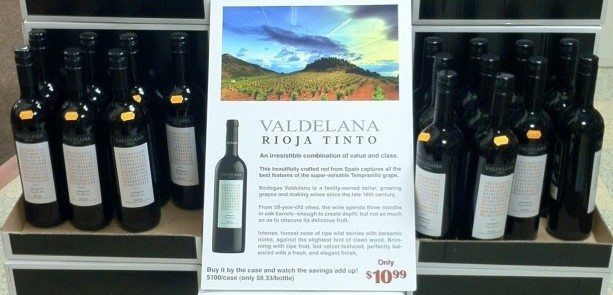 January's wine of the month has big shoes to fill. Many of our customers have fond memories of premium wines they may have splurged on during the holidays. Yet for most, the urge to splurge has ended. 
January therefore calls for a wine that tastes like a splurge, but isn't–a soft landing from the heights of luxury. 
This beautifully crafted red from Spain captures all the best features of the super-versatile Tempranillo grape, exhibiting class well above its price range, and fits perfectly within anyone's post holiday wine budget.
Bodegas Valdelana is a family-owned cellar, growing grapes and making wines since the late 16th century.
From 50-year-old vines, the wine spends three months in oak barrels–enough to create depth, but not so much so as to obscure its delicious fruit.
The wine offers an intense, honest nose of ripe wild berries with balsamic notes, against the slightest hint of clean wood. Brimming with ripe fruit, but velvet-textured, it is perfectly balanced with a fresh, and elegant finish.
This versatile red pairs with a wide range of cuisine, can handle both ends of the temperature swings we've been experiencing, and guarantees a great start to 2013.