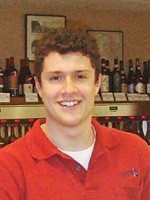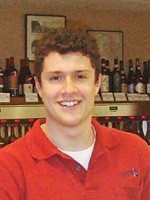 It wasn't too long ago (30-40 years) that Bordeaux was THE red wine, and no other wine could compete.  Thanks to the Tasting of Paris in 1976, this was proven to be false; California could also make red wines equal in caliber to those from Bordeaux.  The most recent contender in this on-going battle is Washington State.
In 2009, Wine Spectator named Columbia Crest Reserve Cabernet Sauvignon 2005 the #1 wine of the year; not many wineries can put that on their resume.  A bottle of Quilceda Creek Estate Cabernet Sauvignon can cost $150-$175, depending on the vintage, but show me a Bordeaux or a Napa Cab that has those same scores and costs about the same; there aren't many.  Washington State wines are the newest gems in the wine world and, little by little, they are getting noticed.  I love that Washington State wines are still in the dark because the quality of wine isn't compromised by sales.
The beauty of the wines from Washington is the land that the vineyards are planted on.  The AVAs of Washington State to explore are Red Mountain, Horse Heaven Hills, Walla Walla just to name a few. The majority of Washington vineyards are gravel- and lava-rock based, which both allow for great drainage.  A soil that has great drainage is important to wine making because it forces the vines to work harder to produce grapes that are healthier and riper, with more acidity, a higher nutrient content, and more tannins.  In addition to being blessed with great soil, Washington state also has cool winds that come off of the Pacific Ocean, thereby cooling the vineyards and allowing for slower maturation which results in deeper, more concentrated wines that withstand the test of time.
Land and climate are major factors in making good wine, but the winemaker also plays an important role. While Quilceda Creek's winemaker is Alex Golitzin, the nephew of André Tchelistcheff, one of the leaders in the Napa Cab revolution, many of Washington State's great winemakers are not well known. However, most have studied, trained, and worked at some of the world's most renowned wineries.  For example, Juan Munoz Oca, Head Winemaker for Columbia Crest, has worked at Bleasdale Vineyards, Chateau Puy Guilhem, and Terrazas de los Andes. Another Head Winemaker that has been taught by some of the best is Bob Bertheau, from Chateau Ste. Michelle, who worked under Bob Session, from Hanzell Vineyards, and David Ramey; these are just two of many Washington State winemakers who are over qualified.  So, as you can see, wines from Washington have everything going for them. Why is it then that more people aren't buying these wines?
In order to answer that question, I have to ask another one; how often are Washington State wines mentioned in any wine press?  In order for anything to sell, wine has to constantly be in the forefront of the consumer's mind. If not mentioned all the time and persistently in your face, the chances of it getting attention are slim; which is why I'm writing about them.
Washington is coming around and making wines that truly are beautiful, well crafted works of art.  Like many works of art, I'm afraid these wines t won't be recognized until it's too late.  Sales are great, especially when you are in the business like myself, but what is unfortunate is seeing world class wineries being forced to make "generic" wines that aren't worth a penny.  So before Washington falls victim to consumerism you should come to Colonial Spirits and ask about Washington Reds.
Here are a few Washington wines worth trying:
1) ShareCroppers by Owen Roe Cabernet Sauvignon
2) L'Ecole #41 Cabernet Sauvignon
3) Three Rivers Merlot and Cabernet Sauvignon
4) Col Solare by Ch. Ste. Michelle and Antinori
5) North Star Merlot by Ch. Ste. Michelle
Cheers!