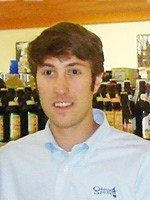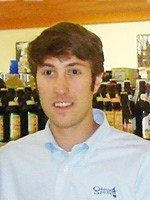 It is time to dedicate a little time to Mayflower Brewing from Plymouth, MA.  My motivation for doing so has been driven, largely, by their newest seasonal offering – Spring Hop Ale.  Mayflower has been tops on my list for a while now, anyway.  I am a big fan of the great breweries that we have here, in Massachusetts, and love local flavor.  There are a lot of beers that come out that are extraordinarily exciting for people.  Founder's Kentucky Bourbon Stout is a prime example.  I get excited about great beer releases also, but find that the rush wears off pretty quickly.   What I am most excited about, generally, is a beer company that I can rely on every day.  That consistency coupled with some really strong seasonal releases and a surprise here and there makes for a brewery worth bragging about.  (Their Imperial Stout was indeed a pleasant surprise!)
Mayflower's Spring Hop Ale is a fantastic beer.  A copper color with a delightful aroma and a smooth finish, this beer was destined to please beer lovers.  Something really crazy is that it is a spring beer that is available in the spring! Most breweries celebrated the first day of spring (March 20th) by releasing their summer beer that same week.  They are worse than clothing companies.
If you have yet to try Mayflower's beers wait no more.  As a beer enthusiast you will be doing yourself a disservice by missing out on what these guys have to offer.  This post was inspired a few weeks ago by a pleasant session with the touted Spring Hop Ale.  I see that this past weekend brought recognition from the Boston Globe to Mayflower.  It is great to see the little guy getting some good press.  I am sure that my ground breaking rhetoric will call the masses to try out this great brewery but perhaps the Globe is more effectual.  I wish good luck on Mayflower and look forward to my next beer.  Keep an eye out for Mayflower tastings at Colonial Spirits.  What's better than great beer? Free great beer!