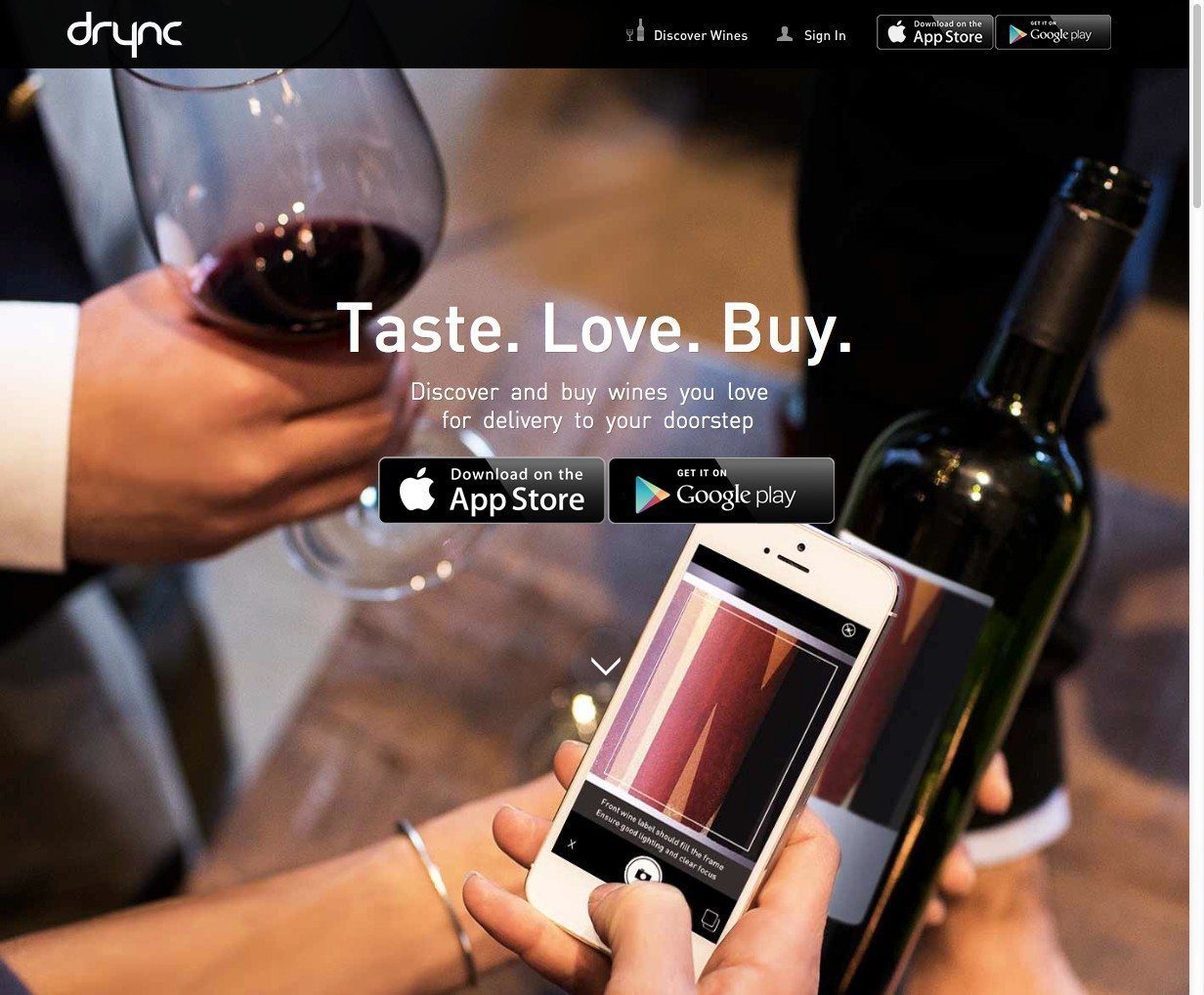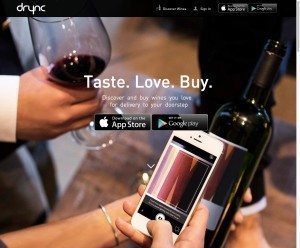 "Taste. Love. Buy. Discover and buy wines you love for delivery to your doorstep."
When residents of Eastern Massachusetts read the above quote, it would come as no surprise if they immediately thought it was referring to the growing Massachusetts online liquor store and Massachusetts wine delivery service from Colonial Spirits Delivers. However, the above quote actually originates from the homepage on the website of the popular wine app Drync.
Colonial Spirits Delivers and Drync are obviously deeply aligned in their goal to make procuring wine an effortless and enjoyable experience. As such, it only makes sense that COLONIAL SPIRITS DELIVERS & DRYNC HAVE FORGED A PARTNERSHIP!
A Quick Sip of the Drync App
Drync is a powerful iPhone & Android app for wine lovers. It's simple in conception and a joy to use!
It works through an easy three-step process:
Photograph a label of a wine you tasted.
Track your favorites with ratings and notes.
Buy the wines you love and have them delivered to your home.
Drync is the brainchild of a couple of wine loving tech entrepreneurs who began using their smart phones to capture the labels of the wines they enjoyed while on a trip to Tuscany. Today, Drync is an experienced team of wine and technology experts who love wine and are passionate about using technology to disrupt large markets.
A Taste of Colonial Spirits Delivers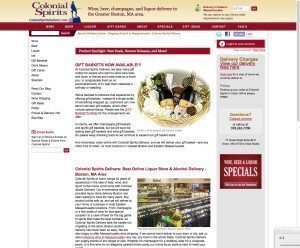 Colonial Spirits Delivers (CSD) is dedicated to being the best online liquor store in Massachusetts. They accept orders through their e-commerce website and deliver wine, champagne, beer, and liquor to most Eastern Massachusetts locations. They also ship wine throughout Massachusetts.
CSD is the e-commerce and delivery arm of the decades old Colonial Spirits of Acton, a large well-stocked liquor store in suburban Boston. In business for more than 40 years, Colonial Spirits of Acton carries an amazing selection of beer, wine, and liquor, and brings their vast selection and quality service to the online community through Colonial Spirits Delivers.
The Colonial Spirits Delivers & Drync Partnership
Soon, a Massachusetts wine lover with the Drync app will be able to place orders through the app and then come into the Colonial Spirits of Acton store to pick up their order. "The basic idea of the program is that people who have the Drync app and find a wine they like at a restaurant or elsewhere can then order that wine for 'pick up' at Colonial Spirits of Acton," said Randy Steinberg, Director of E-Commerce of Colonial Spirits Delivers. "We're overjoyed to be working with Drync and excited to see how our new partnership develops!"