GOOSE ISLAND BLACK FRIDAY!!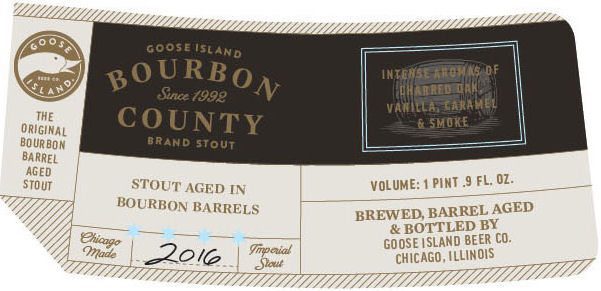 For the second year in a row we will host the Goose Island Black Friday Bourbon Country release. This was a huge success last year and we don't see why it won't be again. We will be opening our doors at 9am on Friday, November 25th. Once the doors open, we will be funneling people into our tasting room where we will have the Barleywine, Coffee, and Brand Stout. It will be first come, first serve, so I would recommend getting here early. To put it in perspective, the first people showed up last year around 5:30am. We will have a limit on the Brand Stout, but it will be over a case. We have not decided the limits on the Barleywine yet, but due to the lack of stock on Coffee, we will be limiting it to one bottle per person. We will also have previous years' Barleywine and Brand Stout for sale as well.
While waiting in line and walking around the store, we will be pouring samples of the 2016 Brand Stout, 2014 Brand Stout and 2014 Barleywine as well as be handing out free pastries. Hopefully everyone will not eat so much the day before that they cannot wolf down a few sweet treats.