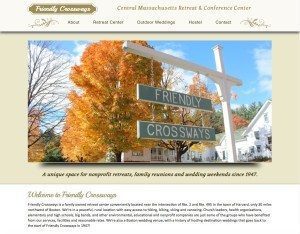 As June comes to a close and we turn the page in the calendar to July, we enter the heat of the summer and the heart of big event season. 'Tis the season of company picnics, church socials, family reunions, and outdoor weddings.
When planning a big summer event in Greater Boston, there are a lot of locations to choose from in this beautiful corner of the country. However, some places stand out as being a cut above the rest. One of these standout spots is… FRIENDLY CROSSWAYS, A BEAUTFUL VENUE IN HARVARD FOR HOSTING BIG EVENTS, AND COLONIAL SPIRITS IS THEIR PREFERRED ALCOHOL VENDOR.
Welcome to Friendly Crossways in Harvard, MA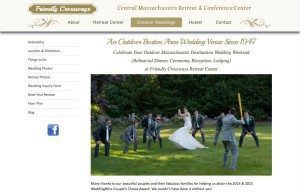 Friendly Crossways is a family owned retreat center located in the town of Harvard, Massachusetts, only 30 miles to the northwest of Boston, near the intersection of Rte. 2 and Rte. 495. It is in a rural peaceful location in Massachusetts' apple country with hiking, biking, skiing, and canoeing near at hand.
It boasts a recently renovated century-old carriage house and barn that can accommodate up to 65 people in private and dormitory-style rooms, with plenty of beautiful grounds, breakout rooms, and meeting space. Some of the groups who have utilized Friendly Crossways' facilities and services include educational, environmental, and nonprofit companies, elementary and high schools, big bands, health organizers, and church leaders.
Friendly Crossways is also a wedding venue, with a history of hosting destination weddings that dates back to 1947. Tented wedding weekends provide exclusive use of the country retreat center for family and guests to meet, mingle, and make every wedding ceremony and celebration a memorable one. The outdoor wedding venues on the grounds include a grassy amphitheater, a wooded glade, and an apple orchard.
Friendly Crossways invites you to "do-it-yourself as much or as little as you like." They encourage you to make your event your own, from decorating your tent to meet your fantasy setting, to designing a reception or rehearsal menu with their chef that features your favorite foods.
The owner of Friendly Crossways is also the chef, and she, Mary Helan, like her mother before her, loves to cook for groups and weddings. Mary also, like her father before her, loves to raise bees and garden. So, when designing a menu with Mary, you'll have the opportunity to incorporate all the fresh organic fruit and vegetables that she hand picks from her own garden and orchards.
Colonial Spirits Proud to be Friendly Crossways' Preferred Alcohol Vendor

Another way to make your Friendly Crossways event your own is to serve your favorite alcoholic beverages from Colonial Spirits. Colonial Spirits of Acton is proud to be Friendly Crossways' preferred alcohol vendor.
"Colonial Spirits has been providing alcohol delivery to Boston and Eastern Mass for large events for a long time," said Tim Bush, owner of Colonial Spirits. "Our local community in Greater Boston is important to us, and we're always looking to forge relationships with other exceptional local businesses."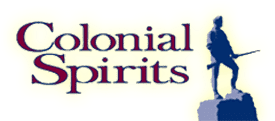 "Friendly Crossways is one of these exceptional local businesses. Their grounds and facilities are a true gem, and Mary's food is locally grown and absolutely delicious! We could not be more proud to be Friendly Crossways preferred alcohol vendor," said Tim.
So, the next time you're planning a big summer event, first give the folks at Friendly Crossways a call, and get the facilities reserved and the menu picked out. Then, dial up Colonial Spirits of Acton, and they will consult with you on the perfect drink pairings for your menu and deliver your beverages to Friendly Crossways in plenty of time for the event.
When you're working with Friendly Crossways, the premier venue in Massachusetts for nonprofit retreats, family reunions, and wedding weekends, and Colonial Spirits of Acton, the experts in liquor store delivery to Boston and beyond, your event is bound to be memorable!