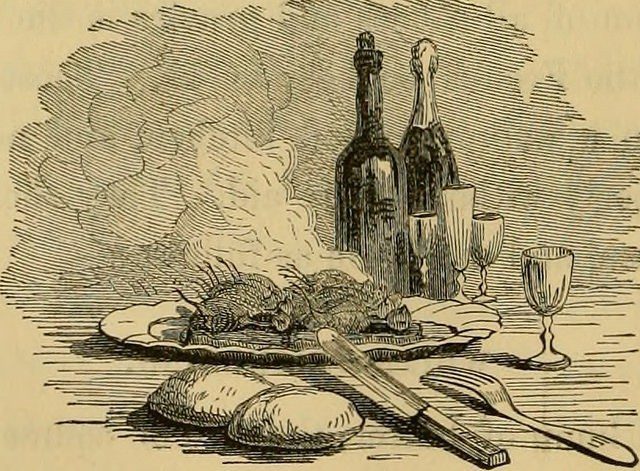 At Colonial Spirits of Acton, there is nothing more important to us than our customers.  We are lucky to have a good base of customers who we really like, and we like to think that they like us quite a bit too.
Beyond our customers, we are lucky to be part of a great community of businesses in and surrounding Acton, MA.  We are always looking to partner with these other local businesses to increase their reach and enrich our own customers' lives.
In that spirit, we at Colonial Spirits of Acton would like to announce a new partnership with Nashoba Brook Bakery of Concord, MA… FRESH BAKERY BREAD FROM NASHOBA BROOK BAKERY PAIRED WITH HAND SELECTED WINE NOW AVAILABLE AT COLONIAL SPIRITS OF ACTON!
Fresh Bakery Bread from Nashoba Brook Bakery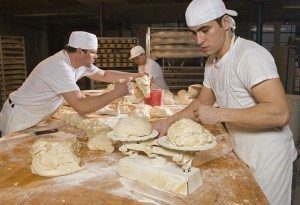 Nashoba Brook Bakery, located in at 152 Commonwealth Ave in West Concord, is "famous 'round these here parts."
The bakery building, set on the banks of the mighty Nashoba Brook, a tributary of the Assabet River, is a café, a takeout lunch spot, a coffee shop, and a retail bakery, all under one roof.  It's a great place to grab a quick cup of coffee and a pastry in the morning, or enjoy a bite to eat and casual conversation with a friend in the afternoon.
While their bakery is nice, the thing Nashoba Bakery is famous for, of course, is their "Slow Rise" bread!  Stu & John, the bakery's founders, believe strongly that anything worth having is worth waiting for, and thus they bake their breads as slowly as possible.
The fuel that feeds their hearth is wild organic yeast, captured from Concord grapes growing on the banks of Nashoba Brook.  The slow rise of each hand-formed loaf creates enzymes that break down the complex carbohydrates in flour and release vitamins, which eases the digestive process.
Nashoba Bakery breads take almost 24 hours to bake from mixing to cooling.  This long, slow process results in delicious and nutritious breads that remind you to slow down, breathe deeply, and smell the bread, so to speak.
Many of our customers at Colonial Spirits, not to mention our employees, frequent Nashoba Bakery and regularly consume there excellent baked goods.  As such, we saw fit to reach out to them, and now…
We have Nashoba Brook Bakery bread in store at Colonial Spirits of Acton!  It's priced at $2-$5 a loaf, replenished a couple times a week to keep it fresh, and located right by the registers for your convenience as you checkout.
New Wine Recommendation Deal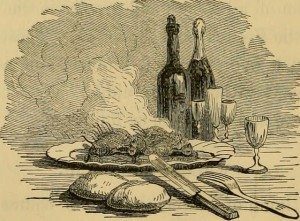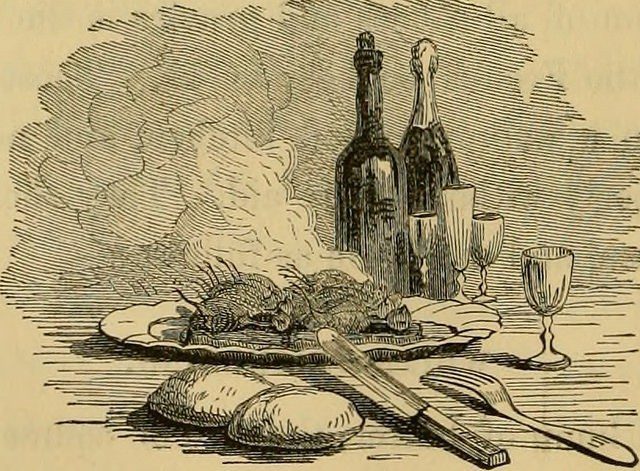 In conjunction with carrying Nashoba Bakery's fresh bread, we've also launched a new wine recommendation deal!
The wine will be switched-up regularly, and will likely be something that you haven't heard of, but something that's really good… a hand-selected "Staff Pick" that provides dinner enhancement on a whim.  Something that is worth a try, but something that you might not have tried if we hadn't pointed it out to you.
The display is located at the front of the store by the registers, and includes recommended food pairings.  And don't worry, we'll always be sure that it pairs well with the bread we have in stock from Nashoba Bakery.  In fact…
When you buy a bottle of the recommended wine, you'll get a Nashoba Brook Bakery baguette for free!
More Local Business Partnerships to Come
Nashoba Bakery is a local business with high customer satisfaction, just like Colonial Spirits.  Bread is delicious and an excellent complement to a meal, just like wine.  So, it made sense to us at Colonial Spirits to put together an offer where you can grab a nice bottle of wine and prime piece of bread from Nashoba Bakery to go with it.
At Colonial Spirits of Acton, we are always striving to enhance the customer experience with in-store innovations.  We're focused on being a part of the local community and a fun place to shop.  So, check back with us often, as there are more local business partnerships to come!
And remember, Colonial Spirits of Acton, is not only the best place to buy wine in-store in Massachusetts, but also the best place to order wine online in Massachusetts and ship wine to Massachusetts!