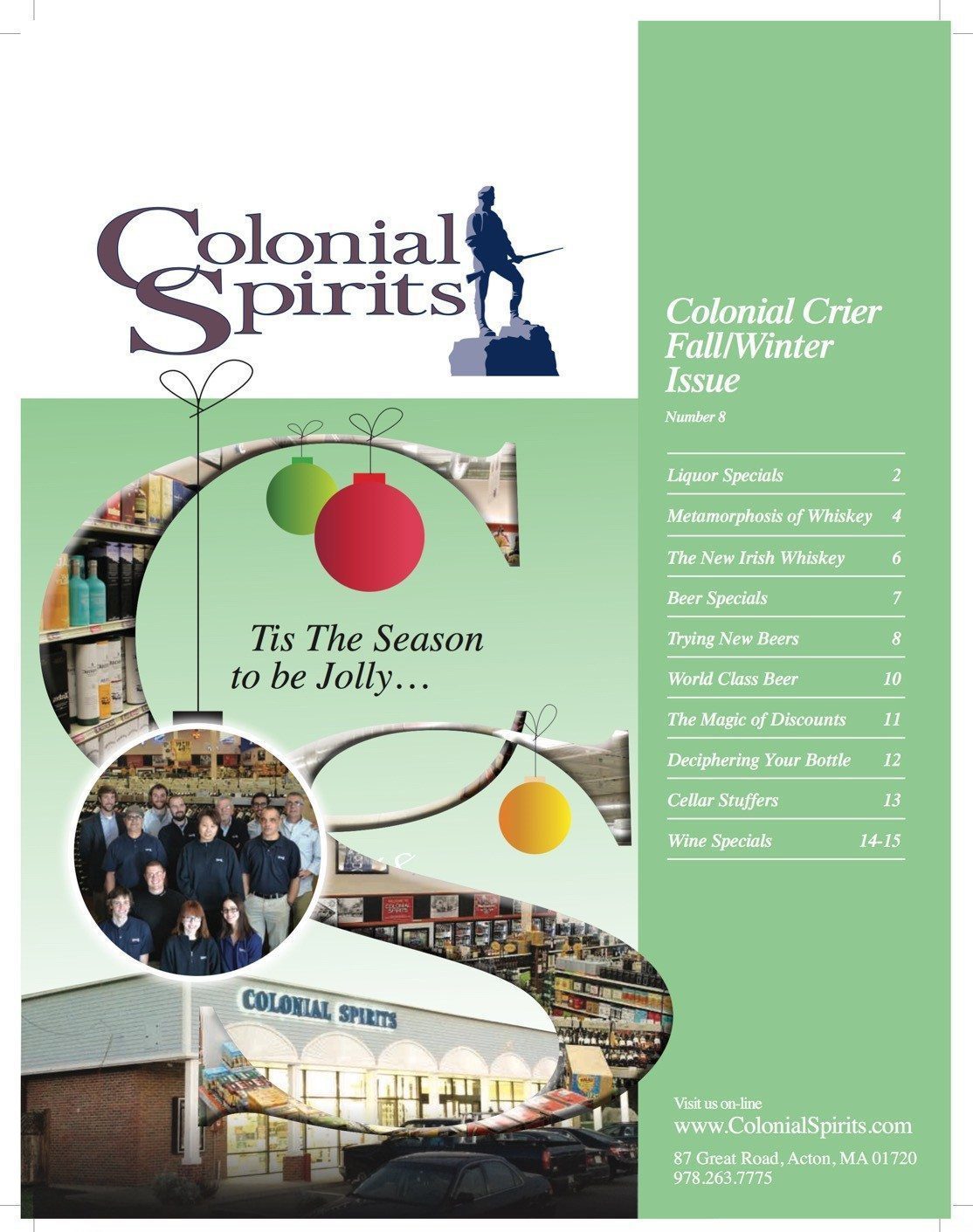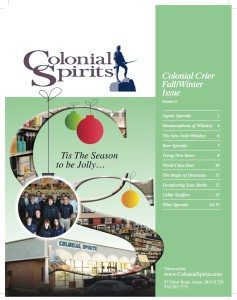 At Colonial Spirits of Acton we are proud of the wealth of knowledge that our staff provides, and we are always looking for ways to share our collective knowledge with our customers to enhance their shopping and drinking experience. Among the many vehicles we use to reach out to and connect with our highly-valued customers is our periodic magazines.
Unlike some retail magazines, ours are much more than just a collection of glorified advertisements. Make no mistake, you will find a number of killer deals embedded within its pages, but our magazines are not "advertisements," as the focus of our magazines is education. We want to help educate you to make better, more pleasurable, beer, liquor & wine buying decisions, and our magazines do just that.
We enjoy putting our magazines together and they have always been a big hit with our customers. Which is why we're excited to announce…THE DECEMBER ISSUE OF THE COLONIAL CRIER MAGAZINE FROM COLONIAL SPIRITS OF ACTON IS AVAILABLE IN STORE TODAY!
Colonial Spirits Magazines Are Created By Colonial Spirits
It's important to us at Colonial Spirits of Acton to emphasize, so that it be well understood, we're not filling our magazine with content that we mined from some deep recesses of the internet that has already been recycled over and over in the typical advertisements found in the typical big-box stores. The content in our magazines comes from the knowledge and experience of our knowledgeable and experienced staff.
It sounds simple, but it makes for the difference between a magazine that you actually want to pick up, read, and maybe even save, versus a worthless advertisement that, after maybe a quick glance, gets sorted as kindling for the upcoming holiday yule log fire. It takes work, real work, to put together magazines of quality, which is why they are rare, but when you care about your customers like we do at Colonial Spirits of Acton, the extra effort is well worth it.
As is hopefully now clear, we are proud of our magazines. We focus on their content and are dedicated to making it interesting and relative to what we do. Using our own experiences and voices, we offer educational (but not heavy duty) reading in our magazines, and we are making the effort to develop and fortify our relationships with our customers.
It is our firm hope and belief that you will come away from our magazines better educated on beer, wine & spirits, with a new appreciation of all the great products that are out there, and perhaps even a desire to try something new.
Colonial Spirits is a Local Business Dedicated to Our Local Community
At Colonial Spirits of Acton, our proud status as a local business is demonstrated in everything we do. Our magazines are no different.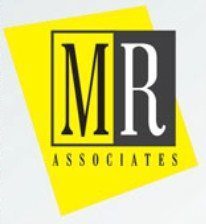 Not only are our magazines written by our local staff for our local community, but we're proud to have contracted with a local advertising agency, MR Associates, for the design and printing of all eight of our magazines. MR Associates produces beautiful color magazines printed on recycled paper, and is located just down the street from us on Great Road in Acton, MA.
So, come on down to our physical store at 87 Great Road in Acton, MA, pick up a copy of the new Colonial Crier magazine. Introduce yourself while you're here, and we'll be more than happy to answer any questions you may have and help you in anyway we are able.
If you can't make it to our physical store, pay a visit to our online Massachusetts liquor store, the best place to buy alcohol online in Massachusetts and ship wine to Massachusetts!