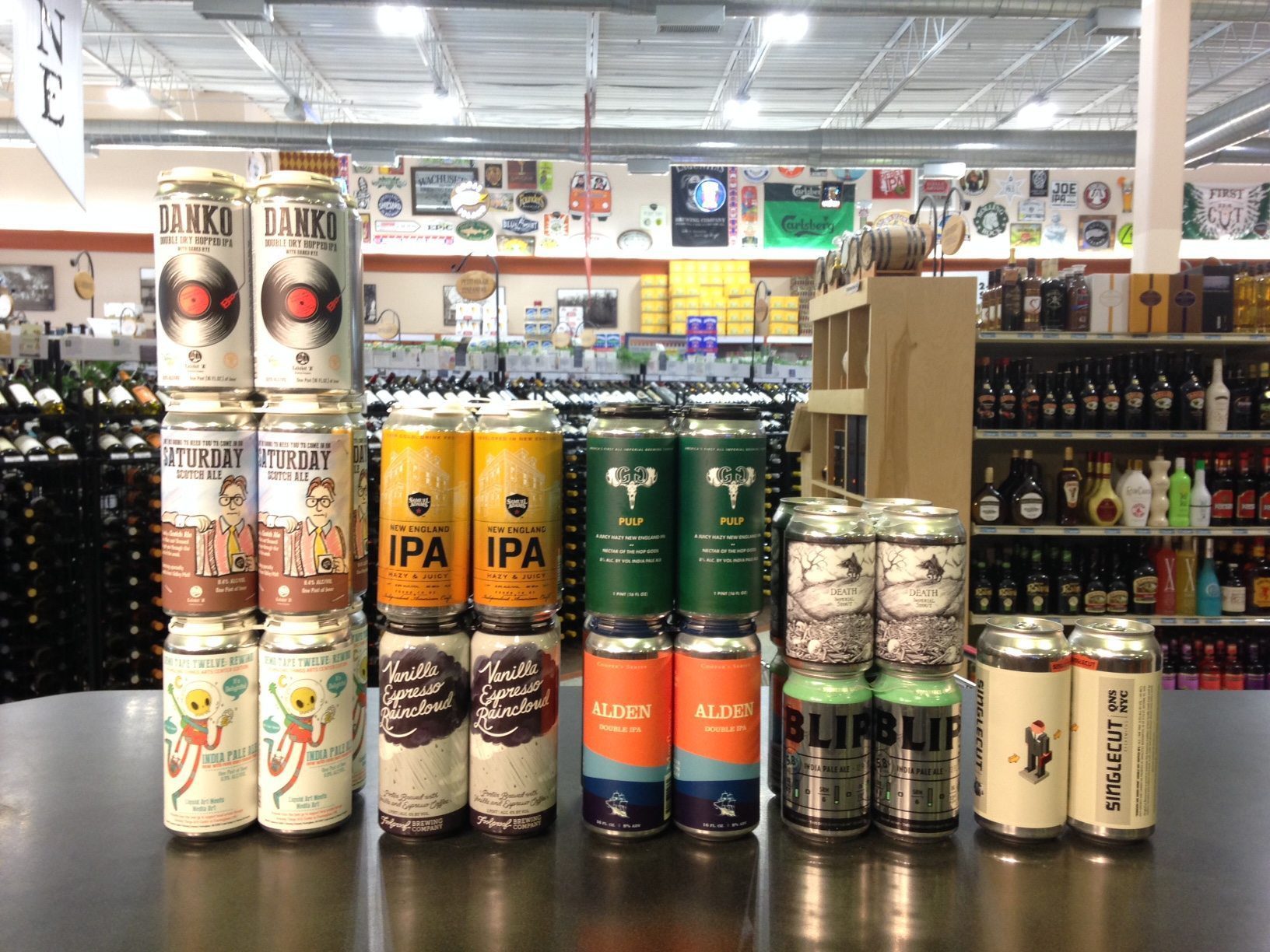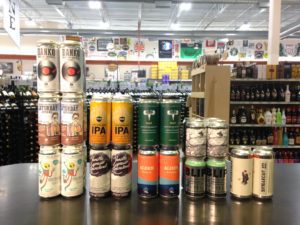 We have some great new beers this week.
Everything from IPAs, Rye IPAs, Double IPAs and Scotch Ale (okay so it's a lot of hops!).
Exhibit A Danko-A delicious double dry-hopped IPA with rye
Exhibit A We're Going to Need you to Come in on Saturday-A nice Scotch ale made by one of our local favorites in Framingham…not a style often done locally!
Exhibit A Demo Tape-Rewind IPA-a revisit of a Demo Tape favorite!
Sam Adams New England Style IPA-Sam Adams throws it's hat in the ring!
Foolproof Vanilla Espresso Raincloud-Variant on a well-made porter we've always liked.
Greater Good Pulp-Fresh batch!  Excellent stuff for the hazy beer lovers.
Mayflower Alden Double IPA-They might not be known for modern styles, but this stuff is delicious to our taste buds…give it a try!
Backlash Death Imperial Stout-One of the fan favorites, brewed once a year.  Excellent product.
Stoneface Blip IPA.  Sub 6% alcohol, nice tropical notes, easy to drink but not quite a session.  Hits a nice sweet spot.
Singlecut Worker's are Going Home Double Dry-Hopped-This is an incredible IPA brewery.  One can limit, don't miss out!