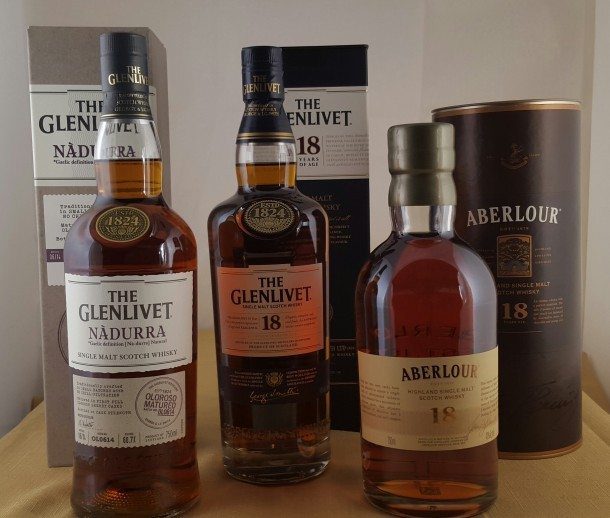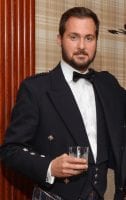 Aberlour 18 Year Old, Glenlivet 18 Year Old & Glenlivet's Nàdurra Oloroso Sherry Cask Whisky…
JOIN US ON WEDNESDAY FEBRUARY 24TH FROM 6:15-7:15PM FOR A SPECIAL SCOTCH TASTING WITH A GENUINE SCOTCH AMBASSADOR, PETER KARRAS!

This is not only an opportunity to taste three exceptional scotches, but also to meet a true scotch expert… and he's even got the accent and kilt to prove it!
Peter has developed his expertise over many years of travel and tasting experiences. Peter's passion for scotch is contagious and you're sure to learn something new from him should you attend.
Fun, educational, and unique (and even with a little Scottish food). Even if you are already a scotch connoisseur, this event will take you to the next level.
Aberlour 18 Year Old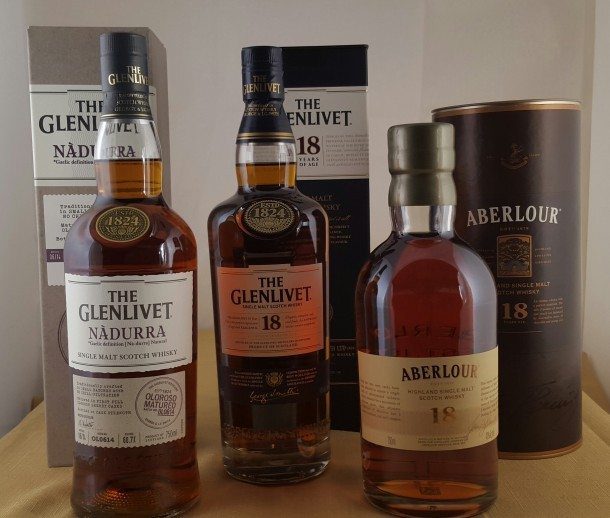 Aberlour is known for it's characteristic depth and spiciness. Intricately flavored and delicately refined, the 18 Year Old is the richest and most indulgent Aberlour expression. The greater age adds body and a rich resin character. Perfect in structure and memorably eloquent, Aberlour 18 Year Old is matured in the highest quality casks, where it develops deep Bourbon and Oloroso Sherry flavors.
Glenlivet 18 Year Old
Known as "the balanced and elegant one" among the Glenlivet lineup, the rich palate of this 18 Year Old is the result of a combination of several different cask types. The first-fill American Oak adds tropical fruitiness, and the second-fill European Oak brings additional complexity and imparts spicy hints. Wonderfully balanced with bursts of sweet oranges, Glenlivet 18 Year Old provides a long finish with spice and moist resin notes.
Glenlivet's Nàdurra Oloroso Sherry Cask Whisky
Nàdurra means "natural" in Gaelic. Nàdurra Oloroso has been matured exclusively in first fill Oloroso sherry oak casks from the Jerez region of Spain (the casks most highly prized and sought by whisky makers). Double Gold medal award winner at the 2015 San Francisco World Spirits Competition, Nàdurra Oloroso is a bold innovation in single malt.
Sample the Scotch & Meet the Master
These exceptional scotches are exciting on their own, but with Peter's personality this is sure to be a fun evening!
If you enjoy fine scotch, you won't want to miss this opportunity to compare these three world class whiskeys and explore their history at with Master of Scotch, Peter Karras.
This seminar is free. If you would like to attend this scotch tasting, please reserve a spot as space may be limited. RSVP to Tim.