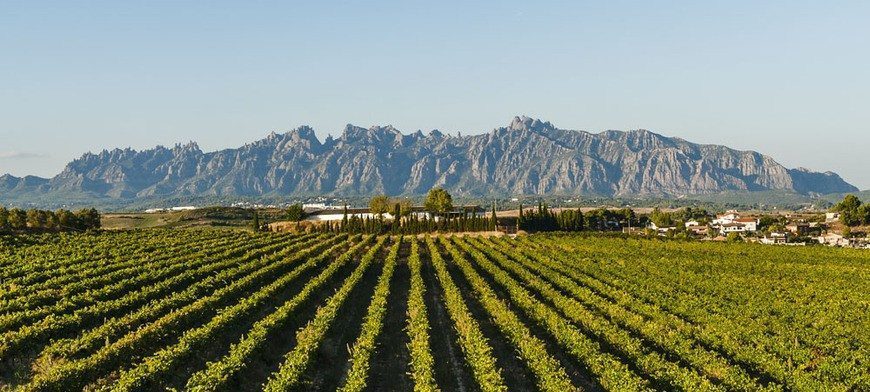 Copos Nature by Cellers Unio: An Organic Red that Puts Shame to Many
It's no secret that Catalonia has got it going on. A roughly triangular region in Spain's far north-east corner, Catalonia is separated by the Pyrenean Mountains from southern France, with which it has close historical ties. With a distinct history stretching back to the 11th century, many Catalans think of themselves as a separate nation from the rest of Spain. In fact, the Catalonian language is entrenched in the laws enacted by the local Parliament.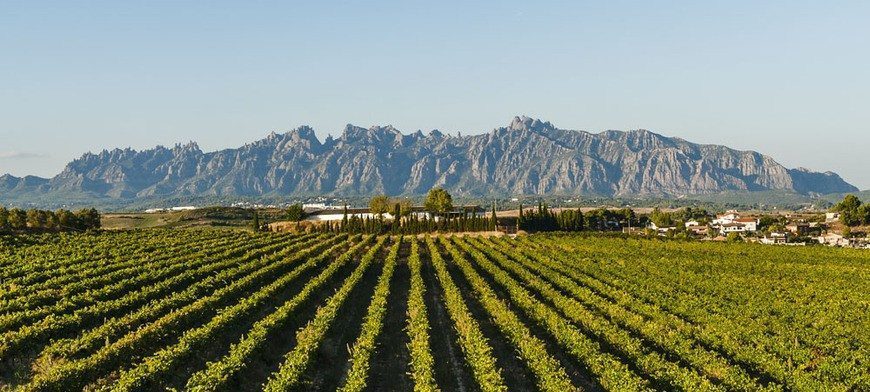 Catalonia (Catalunya in the local parlance) is made up of four provinces – Girona, Tarragona, Lleida, and Barcelona. It is in the latter where most of Catalonia's nearly 8 million people live. As the key political and economic hub of Catalonia, Barcelona is, of course, a huge travel destination. And why not?
People often look to the 1992 Summer Olympics as Barcelona's coming out party. The town's ascendancy, fueled by many components including the worldwide attention foisted on the Balearic Islands and the culinary heights climbed by Ferran Adria were just the beginning. The fact is that the whims of fashion have little to do with it. Catalonia has been IT for a long time. This is the home of Dali and Miro. It is where Picasso went to school and began his "Blue" period. The architect Gaudi, whose mind-bending vision is a Catalan touchstone, is said to be "God's architect".  It was the Catalan Exposition of 1929 where Mies Van Der Rohe (he of "God is in the details" and "Less is More") first came to international prominence. The "Barcelona" chair is still a design icon. Catalonia was MODERN before the word had meaning.
And it continues.
There is no "siesta" in Catalonia. Barcelona burns white hot — its football team is by far the world's most followed sports team on social media. Think about the intensity of Sox, Pats, Bruins, and Celtics fans, then add them all up and triple it, you'd then be in the range of FC Barcelona. Catalonia is the richest region in Spain, but also, one of the most indebted. There is a lifestyle intensity that is reflected in a passionate separatist movement. In Catalunya, if you want to grab a coffee they say, "Fotem un café," which literally translates to, "let's go make love to a coffee."
In short, Catalonia has no time to suffer fools, and will cling to what it values with an unmatched fervor.
Meanwhile, for decades, Spain has hovered in the top two spot of world wine production, with most of it for export. And co-operatives are an important part of Spanish winemaking, responsible for close to 50% of total production. And like other historic wine regions rich in grapes like the Southern Rhone in France and the Alto Adige in northeastern Italy, Catalonia is endowed with a concentration of co-ops.
Cellers Unio – Catalonian Co-op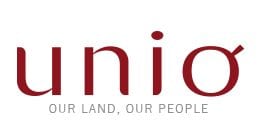 Formed more than 70 years ago, and independent since 1963, Cellers Unio is different from the rest. Co-ops can be seen as a fruit dumping ground where 90% of the fruit is sold off as distillate. Not so at Cellers Unio, here they are dedicated to certified organic production and make wine from all 11 Catalonian DO's.
At CU, the sum is greater than its parts as the winery is able to blend organic grapes from different terroirs to make wines that work for discriminating palates. Although Spain's production is high, consumption is relatively low. Catalans demand a wine that works with their varied cuisine — think shrimp, peppers, eel, jamon, olives, tomatoes, garlic, octopus, and sheep's milk cheese all within three or four tiny courses – that is equally at home during a blazing hot summer lunch or an arduous Saturday evening that goes deep into Sunday. The wine has to be fresh, buoyed with some spice and acid and girded with enough staying power to work with robust flavors. And it has to be low in alcohol because one bottle probably won't get it done.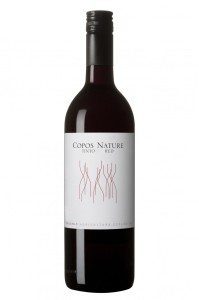 Copos Nature – Catalonian Bistro Wine
Copos Nature by Cellers Unio is made from Cabernet Sauvignon, Tempranillo, and Mazuela (Carignan). The Cabernet brings the body, color, and tannin, the Tempranillo the aromatics and silky texture, and the Carignan the spice. It's made entirely in stainless steel tanks for the aforementioned brightness and freshness, and it is well under 14% alcohol. This is truly Catalonian Bistro Wine by, for, and of the people.
One more thing.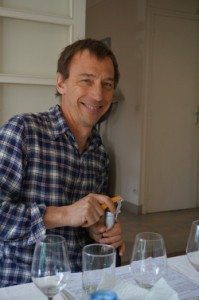 For a long time, wine professionals have urged consumers to look at the back label of wines for the facts rather than be seduced by the clever front label. And although we rather like the simple Copos Nature label that suggests not only wine glasses and bottles but also Gaudi's Sagrada Familia, it is the back label that contains a crucial reveal. Right at the top is "Thomas Calder Selections".
Calder is a Paris-based broker that the Wine Spectator described as "the most important man in French wine you've never heard of." The Washington Post says that Calder's name "is as close to a quality guarantee that you can find these days". Calder has helped introduce some of the most up and coming French superstars into the USA, and represents nearly 200 artisanal estates and winemakers.  9 of them are in Spain – 4 in Catalonia. He works with two co–ops in all of Europe. Suffice to say that a Paris-based wine broker tastes a lot of wine. Calder went out of his way to bring Copos Nature to the United States.
Break off a piece of Catalan life and try Copos Nature. "Qui no s'arrisca no pisca" — you will never succeed if you don't take  a chance. We like to think we've got the odds stacked in your favor.
— Angus Smith – Vineyard Road Importer/Distributor
---
Copos Nature by Cellers Unio deal…
Retail Price: $11.99 per bottle
Limited Time Bottle Price: $9.99
Case Price: $105.48 ($8.79/bottle)
[wpi_designer_button text='BUY NOW' link='https://www.colonialspirits.com/product/cellers-unio-copos-nature/' style_id='12665′ icon='cart' target='self']
*Copos Nature by Cellers Unio is in stock only for a limited time.
---