We are right around the corner from New Year's Eve. With that, comes time to pick out a few bubbly offering to share with family and friends. In this post we will share with you some recommendations from Ken Hoggins of KensWineGuide.com. The following sparkling wines were reviewed by Ken, Nicolay or the KensWineGuide.com Tasting Panel. Listed below are the sparklers which we covered that are in stock at Colonial Spirits. Each of these offering will be sure to make your New Year's Eve celebration a hit.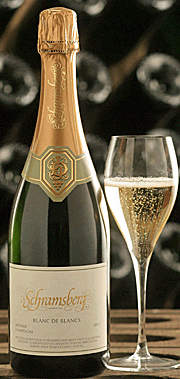 We will start with three 91 pointers to share with you. The first is the 2011 Schramsberg "Blanc de Blancs" for $38. This popular beauty is made from 100% Chardonnay. It opens with very tiny bubbles and a yeasty bread dough like bouquet with hints of toast and apple. The panel found it to be light-bodied, slightly acidic and crisp. They described its flavor profile as a mineral-infused apple and pear blend with hints of stone fruit, toast and salty caramel. It finishes dry and its flavors faded away nicely. It would be a very nice sparkler to serve with oysters.
Our next 91 pointer is a Champagne that we have recommended for the last 3 years. The non-vintage "Excellence Brut" from Gosset is $45 per bottle. Nicolay reviewed it this year and found it to offer up golden delicious apple aromas that jump out of the glass along with notes of brioche and hints of caramelized peaches and honey. It is medium-bodied and displays passion fruit, papaya, and mango flavors. There is a lot of acidity that keeps this Champagne in check and balanced. The finish is all golden delicious apples, and it lingers for quite some time. Nicolay recommended pairing it with lobster dipped in butter.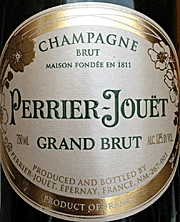 Our last 91 pointer is one of my personal favorites. The non-vintage Perrier Jouet "Grand Brut" for $50 is consistently very good. It displays a stream of fine bubbles and a gentle strawberry and pear bouquet. You will find it to be medium-bodied, balanced and very easy to drink. I love its mild mineral-infused green apple flavors with hints of light lemon and bread dough. This Champagne finishes dry and its tasty flavors drift away nicely. It would be a perfect New Year's Eve offering and I plan to serve it!
The next three options are all 90 pointers. The best deal is the non-vintage Mumm Napa "Brut Prestige" for $23. It really impressed our KWG Tasting Panel and was super popular at a business Christmas party that I recently attended at the Boston Harbor Hotel. Most folks were choosing it over the still wine options. You will find that it opens with a woodsy faint gala apple-like bouquet with a hint of peach. We really enjoyed its lemon verbena flavors with hints of minerality, stone fruit and grapefruit. This wine should seriously be considered for your holiday parties. It will be a crowd pleaser. Buy a lot, because a second glass is a must!


Another good value is the non-vintage J Vineyard "Cuvee 20" for $29. This wine will also be a crowd pleaser at your holiday parties. It didn't last long at one of ours. It opens with a bread dough bouquet with hints of lemon meringue. We found it to be light-bodied, acidic, crisp and pleasant. It displays tasty mineral-infused pear flavors with hints of lemon and apple. The finish is dry and its flavors linger for quite some time. We found this sparkler to be very versatile and it would pair well with many foods. That said spring rolls would be our top pairing.
Our last 90 pointer is the Nicolas Feuillatte non-vintage "Brut Reserve" Champagne for $40. Nicolay found its nose to be a bouquet of flowers that sits atop a fruit basket; bananas, apples, pears, oranges, lilacs, and toast. On the palate, the bubbles take over at first and then quickly give way to peaches, nectarines, and hints of jackfruit. If you want a classic Champagne, this offering is one you should seriously consider.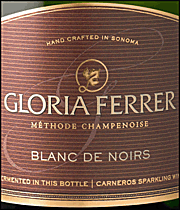 Our last two suggestions came in at 89 points. This first is our best bargain recommendation. The non-vintage "Blanc de Noirs" from Gloria Ferrer is only $20 a bottle. This sparkler is predominantly made from Pinot Noir. It displays raspberry, strawberry, and pink grapefruit flavors. The finish is and very enjoyable overall.
We close with the second label from our top recommendation. The non-vintage "Mirabelle Brut" from Schramsberg is $28 per bottle. It is reminiscent of Schramsberg's higher end wines. It is labeled as "Brut", but Nicolay thinks it drinks just under "Extra Dry". It showcases lots of body and displays ginger, ripe nectarines, strawberries and rhubarb flavors.
I am certain that any of the above selections will greatly enhance your New Year's Eve celebrations. Click on any of the links to read the full review on KensWineGuide.com. We look forward to making more suggestions like these to the Colonials Spirits readership in 2015.
Happy New Year from KensWineGuide.com